Home » Product Center » Aluminum Window » Aluminum Sliding Window » SERIES 2008
SERIES 2008
Detailed Product Description
1.It is well-tested by many customers
2.different style for choice to meet project need
3.One track allow multi-sashes


Grand Shine's 2008 sliding aluminum window successfully balances quality with price. Our aluminum windows are affordable, tasteful, and remarkably durable. 2008 aluminum windows are available in a wide range of styles. We've engineered the 2008 sliding aluminum window to remain strong and secure. Our even sight line design enables you to maintain their beauty and optimal clarity from inside your home. The settings are as follows:
Items

Description

Memo

Material

AL6063T5

Profile thickness

1.4mm, 2.0mm

The specific thickness is subjected to different part.

Frame width

82mm

Frame face width

35mm

Sash face width

50mm

Glazing option

5mm single glass, 12mm tempered glass, 5+9Argon+5 double glass, 5+0.76PVB+5 laminated glass, tinted glass, Low-E glass, reflective glass

Our glass has AS and EU standard certificate

Suitable for 5mm+9mm+5mm design

Color Option

Anodized silver

Powder coated white

Electrophoresis champagne

Quantity required for special surface treatment

Diversification options

Double sliding windows with or without fixed top

Single sliding windows with or without fixed top

Corner sliding windows

Designs according to customers' requirement

Accessories

Auto lock, moon lock

Single\double wheel, SS wheel

Fiber\SS mesh, sliding mesh

EPDM or high grade PVC weather strip

Retaining Washer

Compatible constructions

Residential houses

Condominiums

Hotels

Offices

Air permeability

1.2m3/(m·h)

Wind resistance

3.5kPa

Water tightness

533Pa
2008 sliding aluminum window fabrication drawing
Please refer to the following fabrication drawings for detail information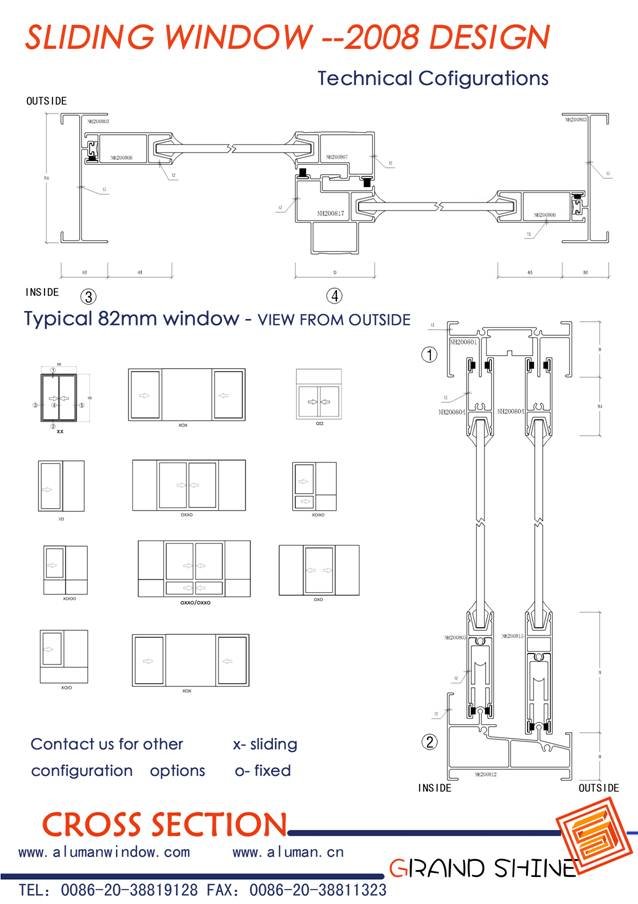 2008 aluminum window sliding series accessories
Accessory

Photo

Anti-leakage block

The Anti-leakage block will be applied to the system to prevent water leakage.

Theftproof block

It prevents the fall of the sash. One can not takes out the window from the outdoor.

Waterproofness

Ladder like sill. The fall of the sill is 35mm. Rain can not possibly go through the window

Strength

Double hollow section of the meeting stile enables high performance in strength.
Project application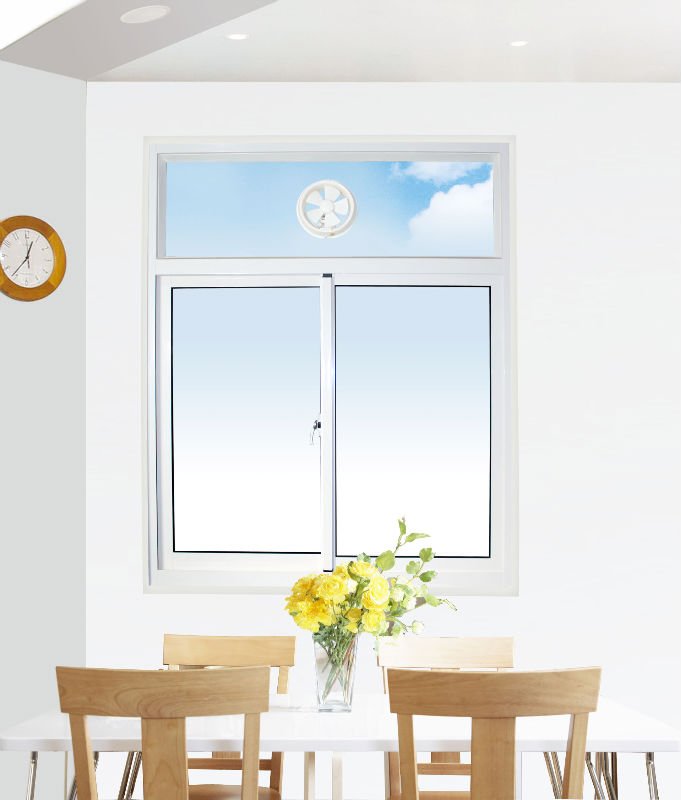 Sample project:HK PLAZA, Cebu, Philippine(23 stories)