Home » Product Center » Aluminum Window » Aluminum Sliding Window » SERIES 778
SERIES 778
Detailed Product Description
1.778 holizontal Sliding Aluminum window
2.Slim yet elegant design
3.Excellent air-tight sealing
4.Superior moon-lock


The 778 sliding aluminum window is an important series of our aluminum windows and doors system. As far as the 778 aluminum window is concerned, it's the most conventional design which unifies all the advantages of the sliding windows in the past. As one of our windows and doors system, the 778 aluminum window possesses itself of a substantial number of properties including clear installation instruction, unique designs for better usage, excellent water and air tightness, wind resistance and so on. The 778 aluminum window is suitable for villas, hotels, commercial centers and offices.
Items

Description

Memo

Material

AL6063T5

Profile thickness

1.0mm, 1.4mm, 2.0mm

The specific thickness is subjected to different part.

Frame width

75mm

Frame face width

30mm

Sash face width

43~49mm

Glazing option

5mm single glass, 12mm tempered glass, 5+6Argon+5 double glass, 5+0.76PVB+5 laminated glass, tinted glass, Low-E glass, reflective glass

Our glass has AS and EU standard certificate

Suitable for 5mm+6mm+5mm design

Color Option

Anodized silver

Powder coated white

Electrophoresis champagne

Quantity required for special surface treatment

Diversification options

Double sliding windows with or without fixed top

Single sliding windows with or without fixed top

Corner sliding windows

Designs according to customers' requirement

Accessories

Auto lock, moon lock

Single\double wheel, SS wheel

Fiber\SS mesh, sliding mesh

EPDM or high grade PVC weather strip

Retaining Washer

Compatible constructions

Residential houses

Condominiums

Hotels

Offices

Air permeability

1.2m3/(m·h)

Wind resistance

3.5kPa

Water tightness

533Pa
778 aluminum window sliding series fabrication drawing
Please refer to the following fabrication drawings for detail information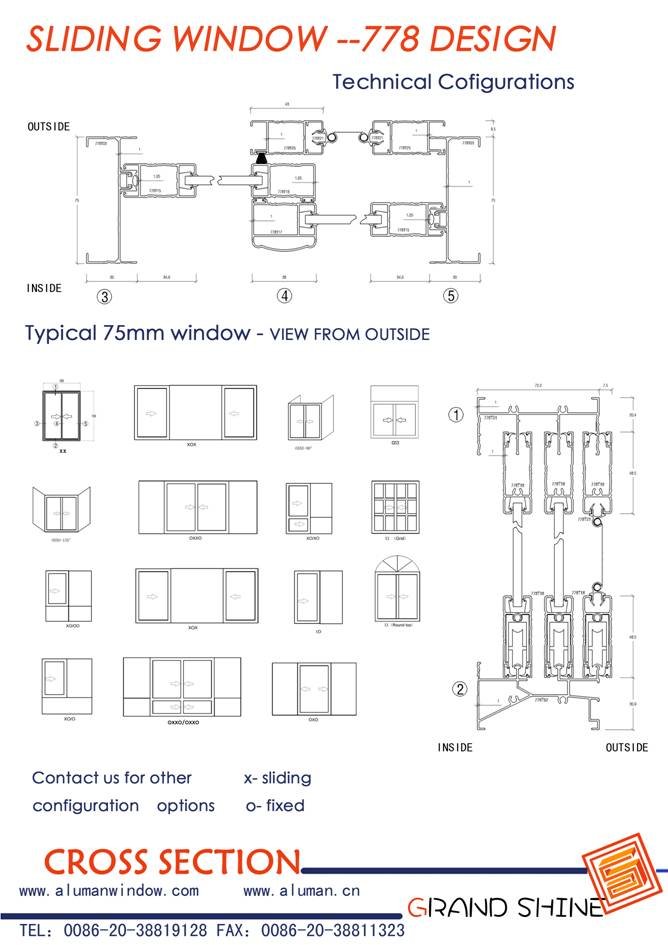 778 aluminum window sliding series photo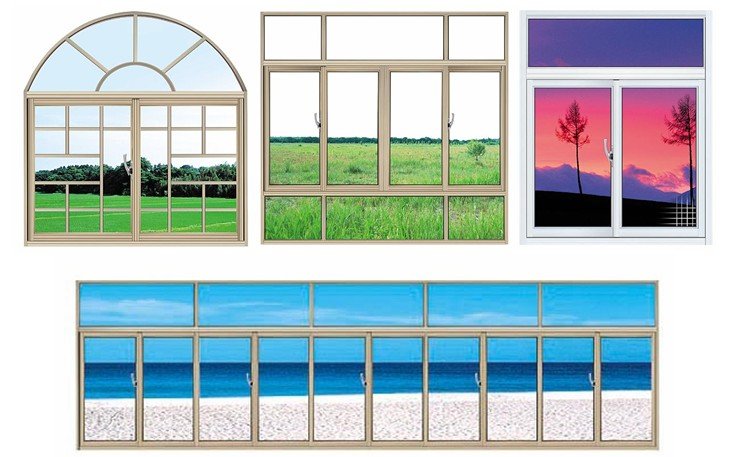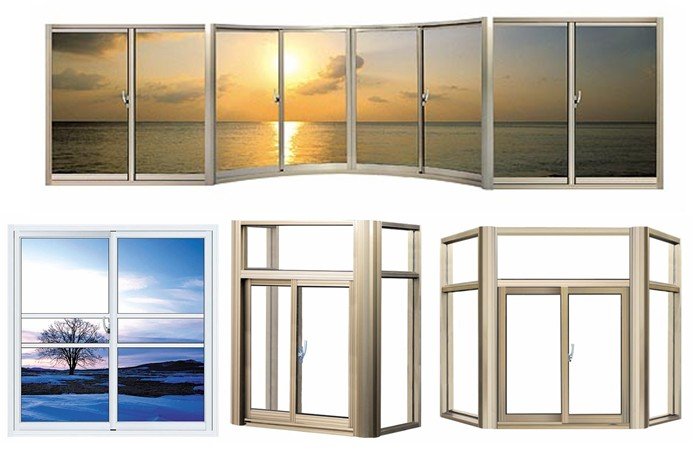 778 aluminum window sliding series accessories
Accessory

Photo

Anti-leakage block

The Anti-leakage block will be applied to the system to prevent water leakage.

Self tighten lock

Made of S.S, the self-tighten will provide excellent air and water tightness.

Rubber strip and Window stop

The rubber strip is used in all the place of connection in the system. It can be either EPDM and PVC

Single glazing and double glazing system.

It's able to use single glass or double glass in the system, according to customer's requirements.
Project application